Steve Conway was born in Newcastle upon Tyne and showed an interest in drawing and painting at an early age, often disappearing to draw while beleaguered parents organised a search party to look for him! Whilst not ever having been professionally trained, Steve has never stopped producing artworks for himself and other people.
Now living in Leeds with his w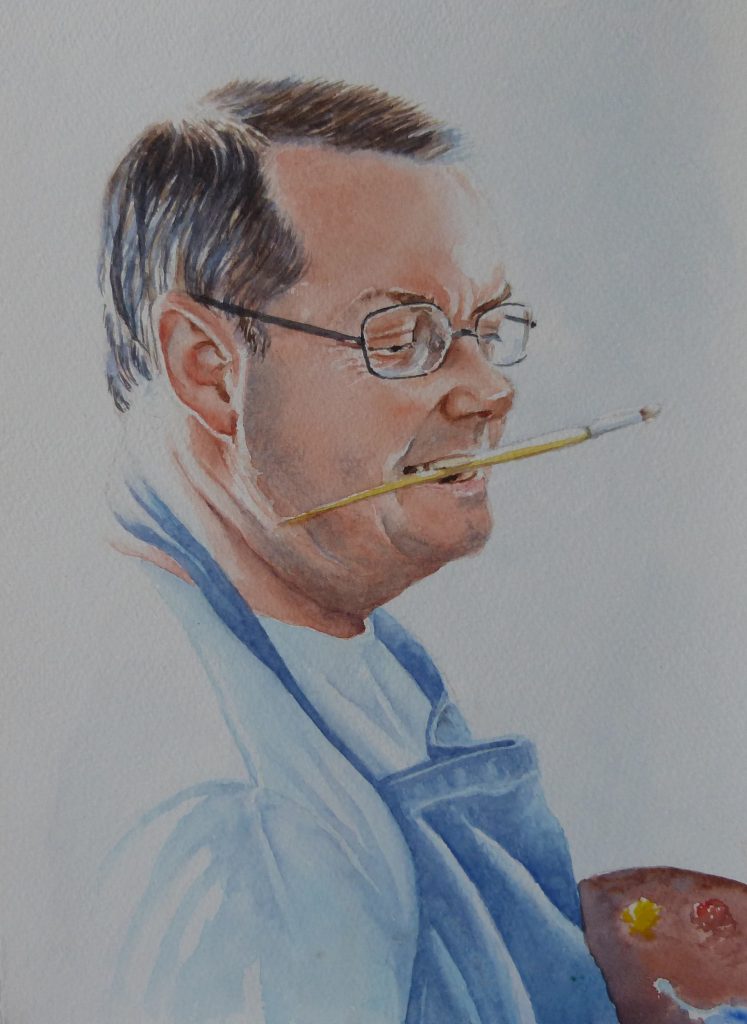 ife Carol, travel is an important part of their lives. Recent trips to New Zealand, America, Canada and, more closer to home, the Scottish Highlands, Northumbria, the Yorkshire dales and coastline have been a major source of inspiration.
He has always had a love of landscapes but he is also fully experienced in painting and drawing human and animal subjects in various mediums ……oils, watercolours, pencil and acrylics.
If you would like to commission Steve to create a painting of family members, friends or pets, or maybe a painting of a favourite landscape, please e-mail a good quality photo to contact@sc-artworks.co.uk  and Steve will be happy to discuss all the options such as size, medium, background, multiple portraits, prints etc.
Below is a list of  basic prices:
Size                        Pencil               Watercolour/Acrylic                  Oil
8″ x 6″                      £30.00                             £30.00                                £40.00
10″ x 12″                  £40.00                             £40.00                                £50.00
12″ x 16″                  £50.00                             £50.00                                £100.00
14″ x 18″                  £70.00                             £100.00                              £150.00
16″ x 20″                 £100.00                             £150.00                             £200.00
Many thanks. We look forward to hearing from you.