Trip to Dartmoor, Devon and the Isle of Wight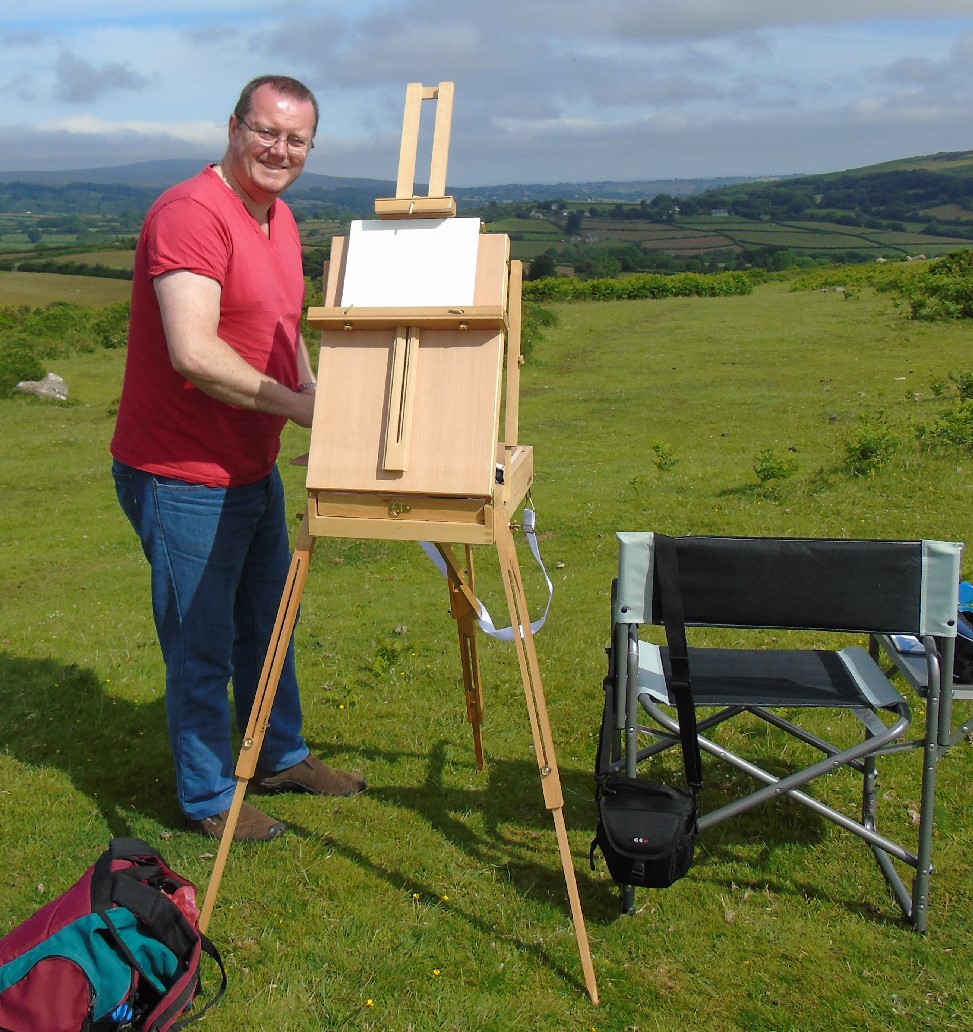 Travelled to Devon and the Isle of Wight last month and managed to get a few sketches done. We were given an extremely rain sodden guided tour of Exmoor and the coastline by friends, recommended places are Clovelly, Hartland and Lynmouth, all quite steep descents but this makes for spectacular views. Finished paintings and sketches should be appearing on the Shop page and Gallery page soon.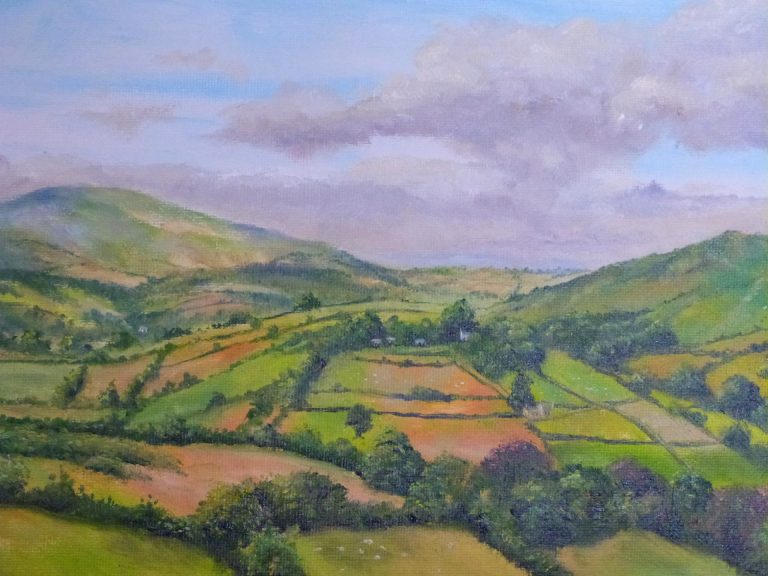 Basing ourselves on Dartmoor, it is rugged but beautiful. Having already postal voted we escaped the mayhem of the Referendum by plonking ourselves in a field with only sheep (and the odd curious tourist) while I painted a sketch of the view west towards Cornwall. It was a stunning day, perfect for painting and getting away from it all.
This was also the first time I had used this type of easel and it is excellent. Easy to assemble (always handy!) very sturdy and holds all the paints, brushes and palettes etc. I need. Hoy it on my back and I'm off!