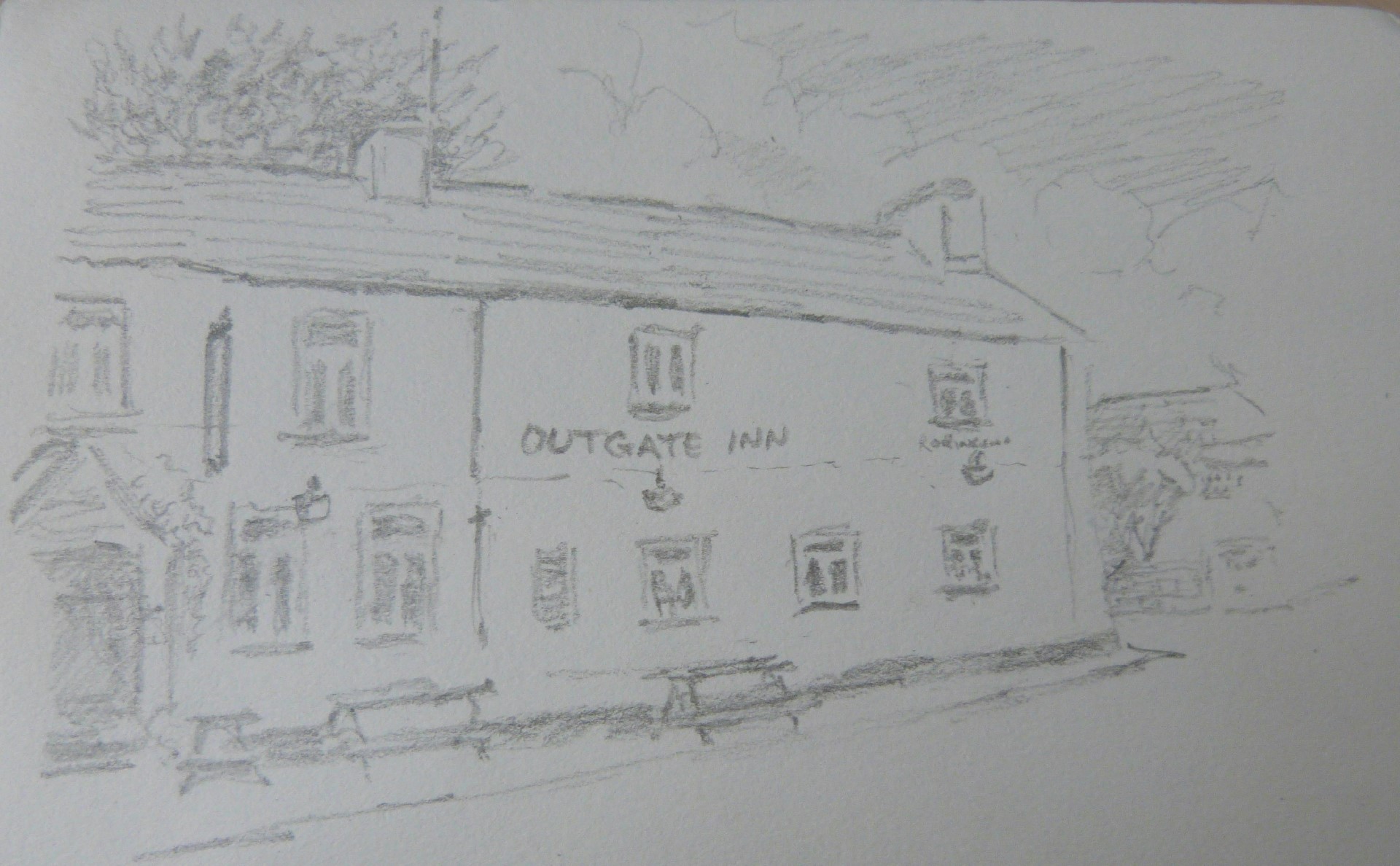 Outgate, Lake District
Outgate, near Ambleside, is a small village just north of Hawkshead in the Lake District.  It consists of a few houses and a local pub called (no surprises here) The Outgate Inn.  It is a really nice, typical country pub which has real ales, good food, a warm welcome and apparently, a resident ghost! I heartily recommend a visit if you are in the vicinity (especially on 'Pie Night').
I love the lake district, especially in the early mornings when all is quiet (apart from  sheep bleating, bulls roaring, farmers shouting at their dogs and the occasional gun going off) it's bliss!  I managed to get a few sketches done including this watercolour of a sunrise and this oil painting of cows in their pasture, impending rain clouds looming behind them – this is the Lake District after all.
I also came across some prints of watercolours by an artist called Heaton Cooper which I was very impressed with and are well worth checking out.
Hawkshead is worth a visit also. As well as having the impressive tally of 4 local pubs in such a small village it also has historic connections to Beatrix Potter and William Wordsworth, and it also has an art gallery with some impressive original paintings. I suggest you pay the gallery a visit before frequenting the pubs, it could turn out to be quite expensive if you do it the other way round!